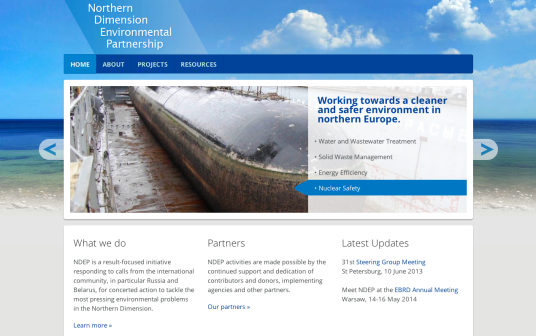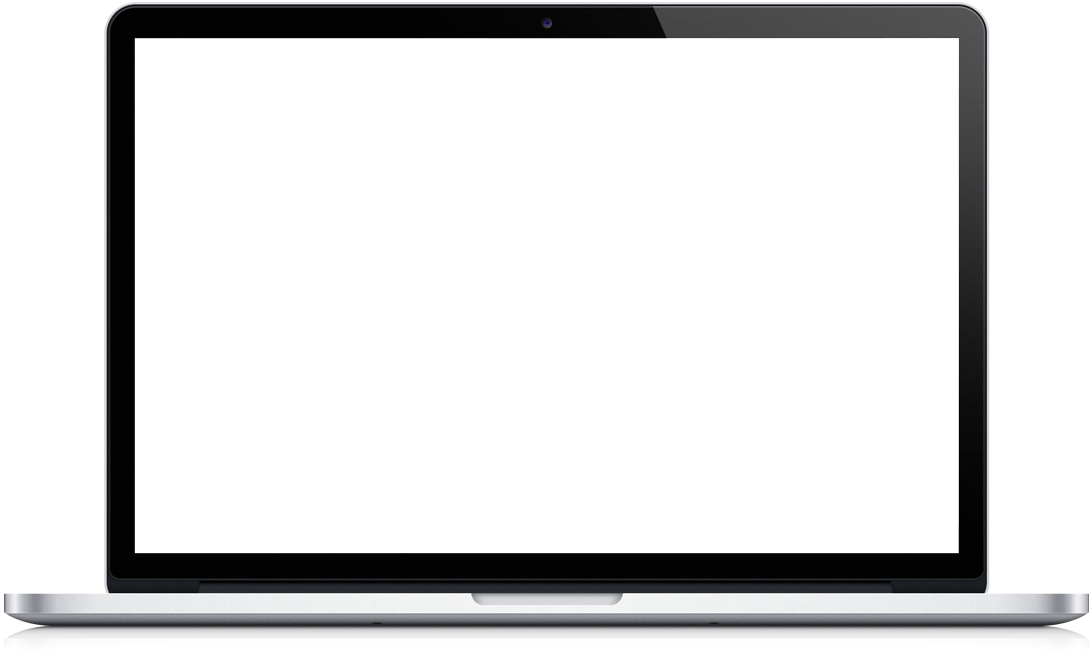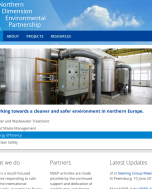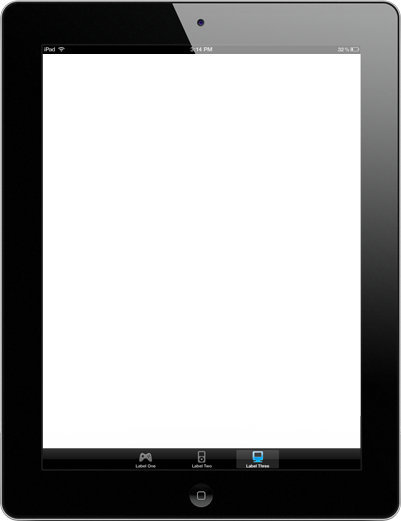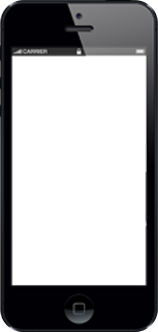 "A thousand thank you's from us here and me in particular for giving our public image such a fantastic face lift! Your hard work and dedication is much appreciated and valued."
Nadia Mentz - Northern Dimension Environmental Partnership
Visit the site
Working with the NDEP gave me a chance to continue my relationship with EBRD, but to work within a new division. NDEP are the Northern Division Environmental Partnership. From their about page: "NDEP is a result-focused initiative responding to calls from the international community, in particular Russia and Belarus, for concerted action to tackle the most pressing environmental problems in the Northern Dimension."
NDEP had the common problem of an out of date website that was difficult to update. They wanted a modern and fresh look, as well as the ability to manage their own content.
Modern design
Some of the design work had been completed before I got involved. The designer had done a great job in creating a number page mockups. These showed the desired 'look and feel' for the site, and basic page layouts.
I was tasked with completing the layouts for the remaining page templates. Taking the lead from the original designs, I built a series of design modules that could be used throughout the site in various ways.
The site had to be responsive (resize to fit different screen sizes), so further design work was needed to create the layouts for these alternative views.
Front-end
I used the brilliant Foundation framework for the basis of the front-end code. This allowed me to quickly build the page structures, whilst also leveraging the power of this fully responsive framework.
The was an additional challenge here though. The site had to work well in Internet Explorer 7 which Foundation doesn't support.
Content management made easy
WordPress is a great tool for people that want control over their content. Sometimes, though, it needs a little bit of customisation to fully incorporate a range of content types. NDEP used five custom content types, including projects, events, and partners. I used custom post types to separate these in the admin area. That way they could be easily managed.
Multilingual
We're currently working on a Russian version of the site. The whole site will be translated, and it will be easy to switch between English and Russian versions.
High performance
The new NDEP website has excellent performance scores. It scores a Grade A (96/100) on the Y-Slow test, and a 95/100 on Page Speed. Fast websites are better for users, and Google likes them too.
Visit the site
View my portfolio
Get in touch